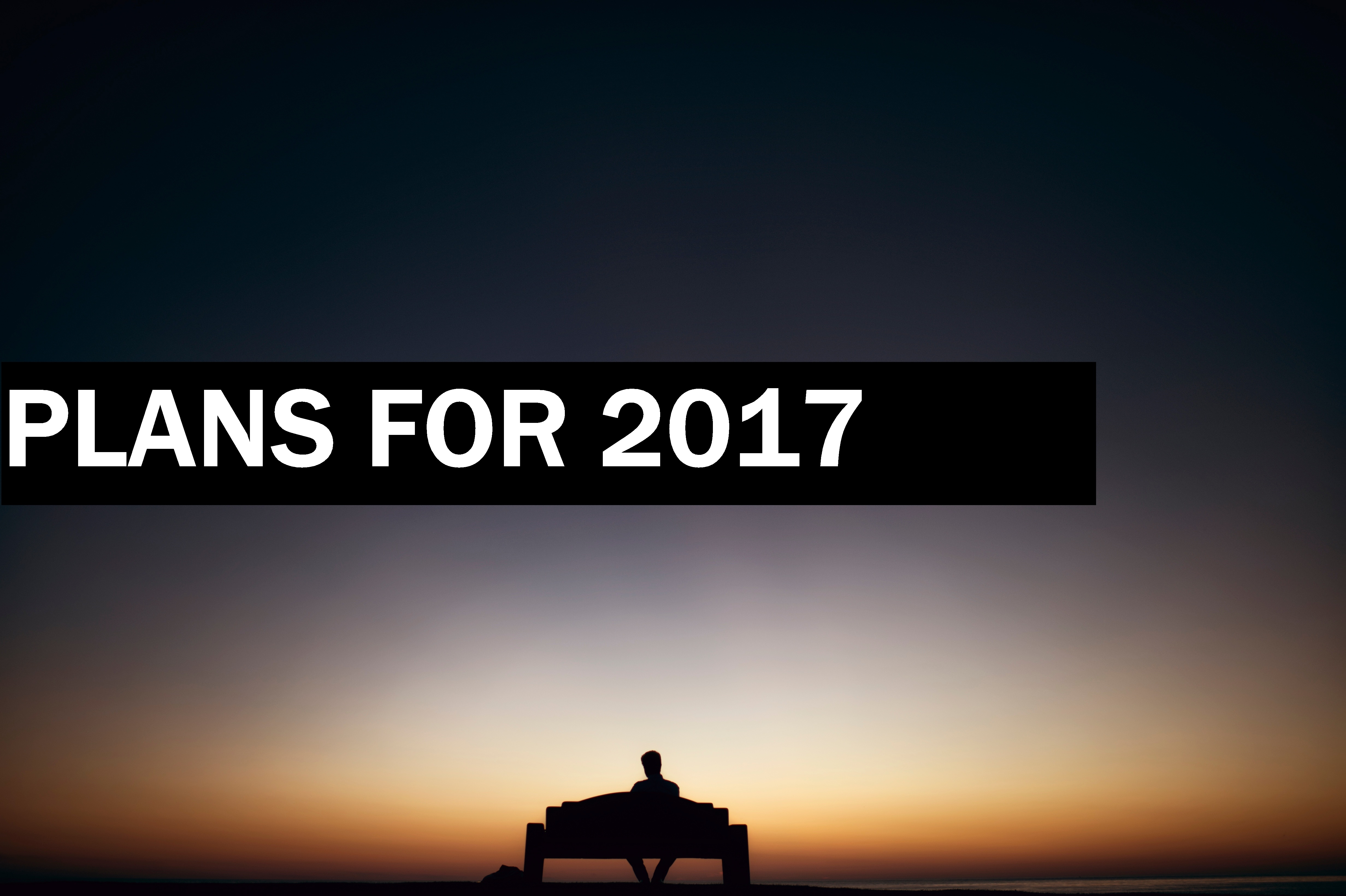 Starting in September of last year I committed to following a system set up by my friend Sean D'Souza in order to complete 3 "big hairy audacious goals".  I've committed to these privately already, however, I'd like to share them publicly and some thoughts behind them, as well as where I'm heading beyond them.
More than anything – this is all simply a record for me and a way to keep me on track and look back later.  That being said, feel free to poke me about these!  Many of the updates here for 2017 will probably have a lot to do with progress on these goals.
Release a piece of software with 5 pre-sales
For me, a large part about 2017 is going to be about re-establishing myself as an independent business owner.  For many years I freelanced, doing all sorts of audio work.  I was successful and made a living, but I have since learned quite a bit about work and the workplace by being a full-time employee for the last 3-4 years.

Now having that knowledge and experience, I would like to take control of my time and money again.  However, as anyone who has run a business knows – there's a fine line between jumping off a cliff and doing it versus doing it with less risk.  Now that I'm married and planning for the future – I feel it would be irresponsible (and impractical) for me to quit my day job cold turkey with limited plans.

As I've been working on audio programming – this is the route I want to pursue in the future to establish self-employment again.  I'm hoping I will succeed on this goal via the PT Actions Kit.  If not, I'll try something else!

Work and get six pack abs
This goal is total vanity – but it actually describes a good bit about me.

Back when this goal would have been easily obtainable (I've always been skinny and lean) in my teens/twenties, I couldn't have cared less about actually obtaining this.  However now that I'm slightly older, married, and therefore have no practical reason to do this – it's an interesting goal.

Due to other health issues, in the last 3 years I've gotten on what you might call a "health kick".  It started with doctors giving me drugs I didn't need in order to heal problems that could only be healed through diet and exercise.  Then it turned to reading, second and third doctor's opinions, naturopaths, and lots of self-experimentation.  Now that I know that I can heal myself through food, I'd like to get better at the physical activity part.

In the last 6 months, I've really gotten into using kettlebells as they're easy to use at home.  In addition, my wife and I just moved extremely close to the local university gym – and she gets an employee discount for me!  Between these two things, I hope to attain this goal for the first (and perhaps only) time in my life this year.

Take my wife to Hawaii
Though this is the last goal on my list — it's probably the most important to my life.

As I referenced before this system of goal setting is pulled from Sean's work.  He runs a podcast called the 3 month vacation.  Sean's idea here is kind of audacious – he takes at least 3 months out of each year to vacation with his wife.  Sounds crazy and good all at the same time right?  He argues that you should plan your vacations before your work or other goals – otherwise they'll never get done.  So I'm doing/have done that.

This trip is going to be to celebrate our 3rd wedding anniversary.  She's never been to Hawaii, and it's been quite a long time since I've gone.  We're well on our way to saving up the money, booking the stay, etc.  It should be some really good and needed recharge time for us, and a good week to celebrate/recommit/reaffirm our relationship with each other.

Suffice it to say, I'm looking forward to it.
---
Thanks for reading through this one!  Feel free to poke me and ask for updates any time.  I'll certainly be updating my progress with future posts.
---
Copyright 2016-2017, Adam T. Croft, all rights reserved.