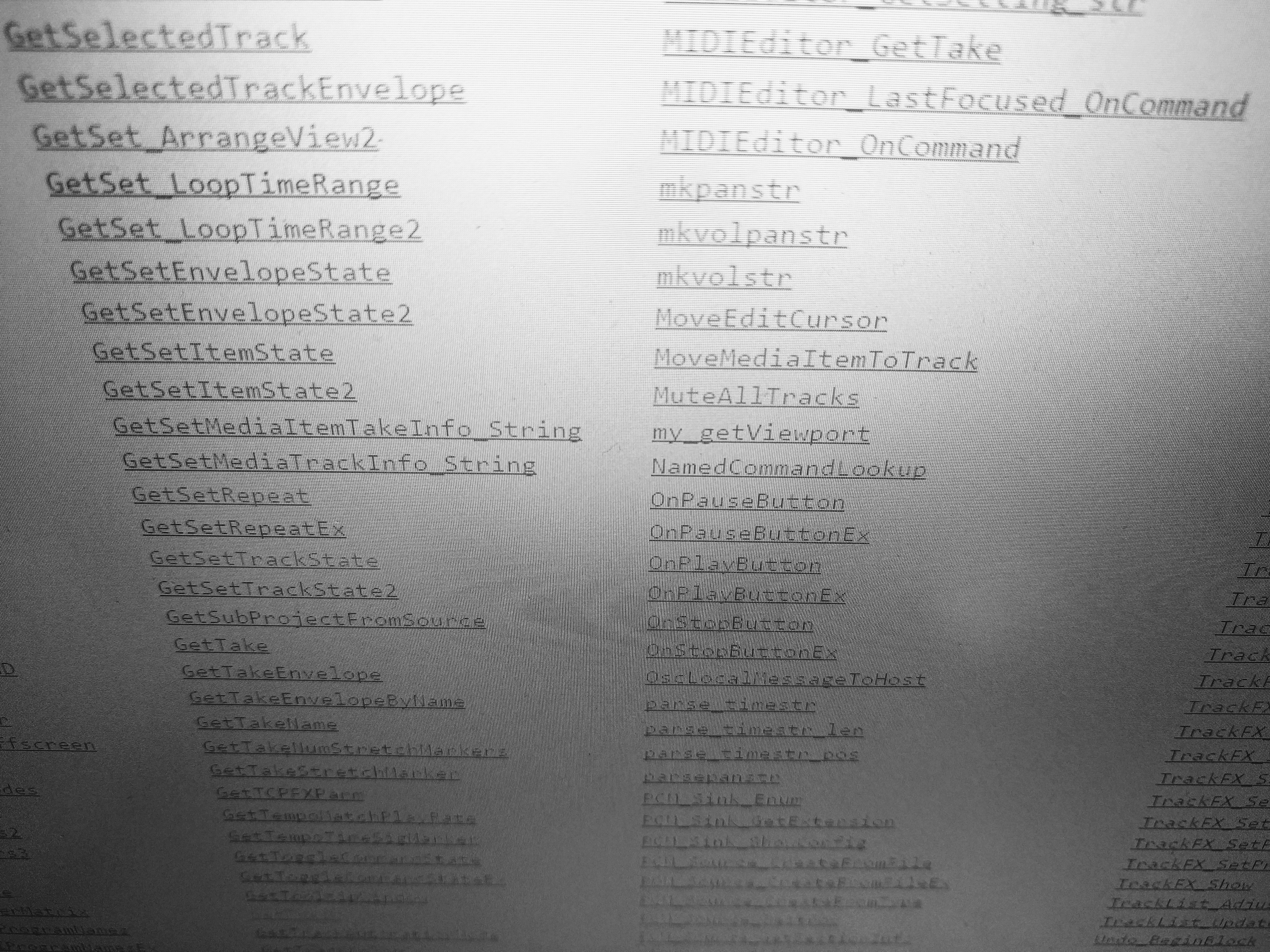 Next week I'll begin walking you through how to write real, functioning Reascripts.  My plan with that is to dive in head-first – even if you have zero knowledge – and walk you through it step-by-step.
But before we do that, I have to introduce you to a concept that's going to confuse the crap out of you if you've never programmed a line of code before.
Don't worry if you don't understand anything in this post, just continue on with the examples that I write up in future posts.  Once you start learning the basics and seeing patterns, you'll be coming back to this page for reference.
So today I'm going to introduce you to… Continue reading How to read the Reascript API
---
Copyright 2016-2017, Adam T. Croft, all rights reserved.